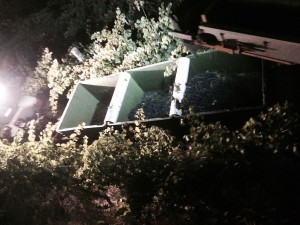 Shiraz & Cabernet Sauvignon
Both Shiraz and Cabernet Sauvignon grapes are machine harvested at night so as to be cool and ready for fermentation upon arrival. At Ulupna we execute a controlled temperature fermentation lasting between 10 – 15 days with remontage 4 or 5 times a day.
Shiraz grapes are fermented using carefully selected Italian yeast whilst the classic Cabernet profile is enhanced using a Bordeaux yeast selection ensuring a fine tannin structure.
The air bag press is set to a soft setting to gain flavour but not bitterness. Wood treatment varies according to vintage but is used sparingly to allowing the fruit to shine.