ULUPNA vineyard and winery is a family business that was born out of love for the land that we've owned since the 1980s and out of an idea to build a retirement activity for my parents, Nick and Kathy. Both, people that are happy when they can be active and productive whilst interacting with their community, the notion of a small B&B surrounded by grape vines was idealised (this is yet to be constructed).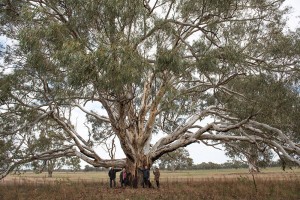 It was however in 1999 during a Christmas visit to my residence in Italy, then as a family, we drafted the plans. What was supposed to be a little hobby, given my father's vision turned industrial and then the Vineyard was born.
Since 2000 we have planted approximately 22 Hectares and some 50000 vines: Shiraz 50%, Cabernet Sauvignon 30% and Chardonnay 20%. However this is merely the first stage. In order to best develop the dream, along with my husband and two daughters I moved back home to Australia from Italy.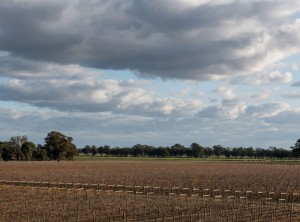 At present my mother Kathy, and I, Viviana, form the executive. Kathy takes care of production (the 'in' person), and I take care of administration, public relations, sales, and what else is requested (the 'out' person). Together we're the perfect team. Our new administration has readily attained attention from our Shire, and Ulupna was a finalist for the Agri Business Award in 2012.
My husband (Daniel) and my father (Nick) support us in all activities. Although decisions regarding wine selection and final touchups are taken together, the person who actually makes the wine is Vio Buga ('the hands on' or the 'magic hands' as we call him), who is also my first cousin. Vio has been a part of this dream adventure since its very inception and is also the person who was in charge of planting the vines themselves. It is under his careful attention using the most modern technologies, that fine wines are made and that the flavours of the grapes are brought to their best expression; traditional philosophies transformed into liquid good life.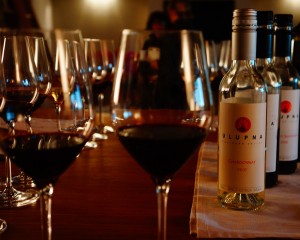 Of course we have an amazing team at the Cellar Door and in the Office in Melbourne who passionately sustain Ulupna's growth. It is ultimately this combination of each member of the Ulupna Team's warmth and dedication that makes Ulupna Wines special.
In 2012, Kathy and I decided the new strategy for Ulupna Winery and we begun predominantly exporting all wines. China is our main market, which is followed by Korea, Hong Kong and Singapore. Enthusiastic feedback and awards were received from Asia, as well as the Americas and Europe. 2016 however, is the year we will concentrate our efforts on the local market!
And now let us taste Ulupna Wines. CHEERS from all of us at Ulupna!