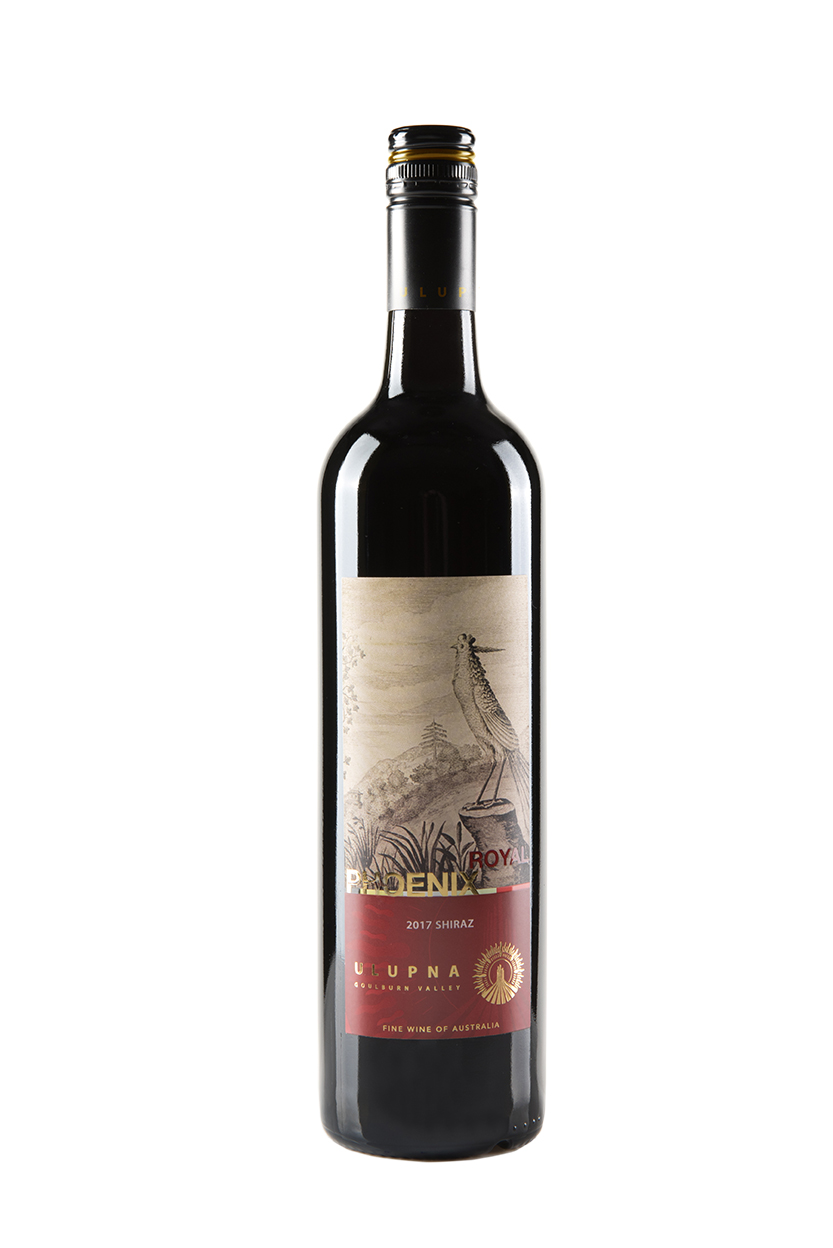 Medium ruby, with a little purple. Herbal notes with red and white cherries, and white plums, which lead directly into the palate of charred plum with chocolate, light toast, raspberries, and pepper. Lots of rich, ripe fruit, both cooked and fresh, with a sprinkling of Sichuan peppercorn. Alcohol is hot on the finish, and the tannins only lightly drying.
Label
Royal Phoenix Range Label
Food matches
Steak with black pepper sauce, or Laziji - stir-fried chicken with Sichuan pepper.
Drink by
Cellar for ~7 years.
Awards
2012 Fed Square Wine Showcase – Bronze (2009 vintage)
2013 China Sommeliers Wine & Spirits Challenge – Bronze (2010 vintage)
2014 US Ultimate Wine Challenge – 86 Points (2010 vintage)
2014 China Wine and Spirit Awards – Gold (2010 vintage)
2015 Berlin International Wine Competition – Silver (2010 vintage)
2015 Monde Selection – Gold (2009 vintage)
2015 Asia Wine & Spirits Awards – Silver (2009 vintage)
2015 Vic 100 Wine Awards – (2009 vintage)
2015 Korea Wine Challenge – Gold (2010 vintage)
2016 Halliday Wine Companion – 88 Points (2010 vintage)
2017 Halliday Wine Companion – 89 Points (2009 vintage)
2016 China Wine and Spirit Awards – Gold (2013 vintage)
2017 TEXSOM International Wine Awards – Silver (2015 vintage)
2017 Winewise Small Vigneron Awards – Silver (2016 vintage)
2017 Decanter Asia Wine Awards - Bronze, 88 points (2016 vintage)
2017 International Wine & Spirits Competition - Silver (2015 vintage)
2017 Cathay Pacific HKIWSC - Silver (category & Food Pairing) (2016 vintage)
2018 Decanter World Wine Awards - Silver, 90 points (2016 vintage)
2018 Syrah du Monde - Gold (2016 vintage)
2018 Ultimate Wine Challenge - 89 points (2016 vintage)
2018 Shanghai International Wine Challenge - Silver (2016 vintage)
2019 Halliday Wine Companion - 89 points (2016 vintage)
2018 San Francisco International Wine Competition - Silver (2009 vintage)