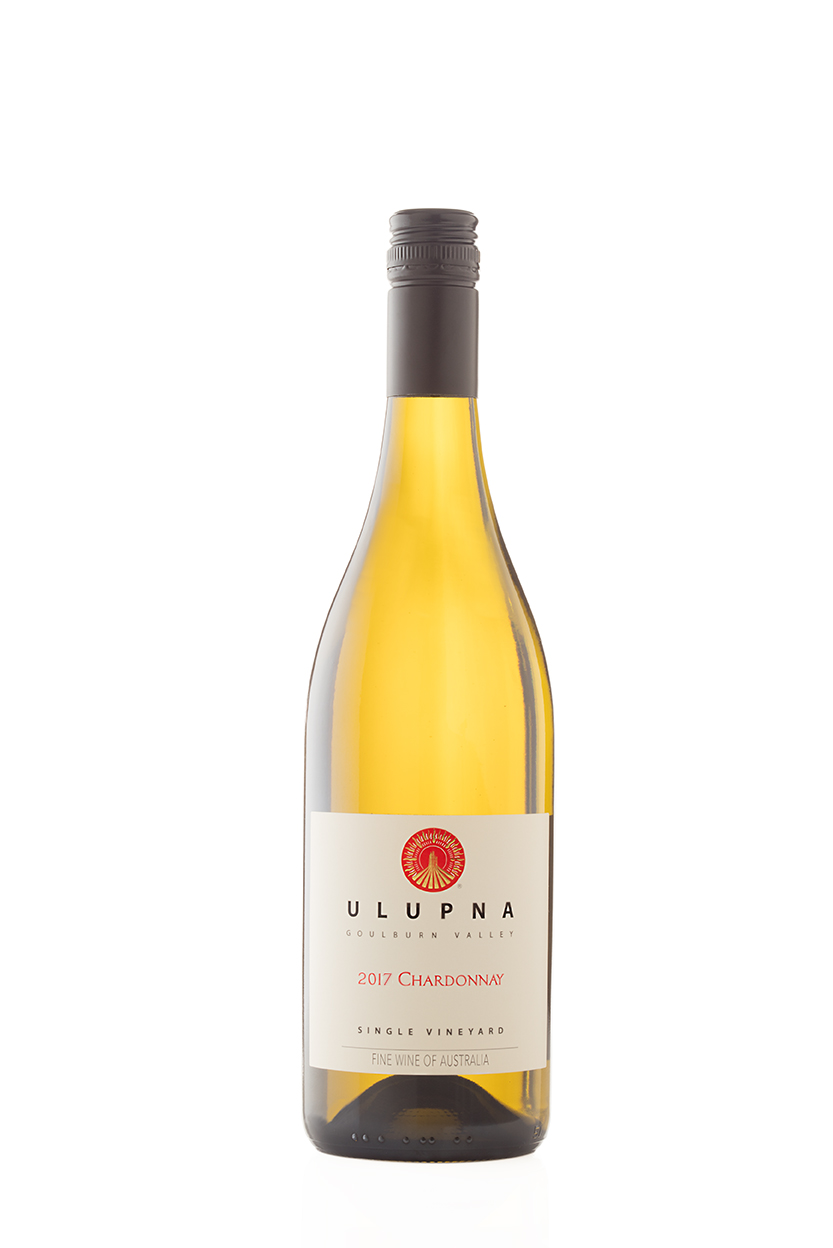 Pale lemon with strong green hints. Light aromas of fresh pineapple, melon, and grapefruit. To the palate, zingy but soft, with grapefruit, pineapple and mandarines over a creamy mouthfeel; medium-bodied, with hints of almond and grapefruit on the finish.
Serve cool but not over-chilled.
Label
Ulupna Domain Label
Food matches
Pasta carbonara, roast chicken, or crustacea such as lobster or crab.
Drink by
Peak drinking between 2016-2020
Awards
2007 Dookie Wine Show – Bronze (2005 vintage)
2012 International Competitions of Wine for Fish – Special Mention (2006 vintage)
2013 China Wine and Spirit Awards – Double Gold (2006 vintage)
2014 China Wine and Spirit Awards – Silver (2009 vintage)
2014 US Ultimate Wine Challenge – 84 Points (2006 vintage)
2016 Decanter World Wine Awards – Commended, 83 Points (2015 vintage)
2016 Japan Wine Challenge – Bronze (2015 vintage)
2016 Decanter Asia Wine Awards – Bronze (2015 vintage)
2016 Cathay Pacific Hong Kong International Wine & Spirits Awards – Bronze (2015 vintage)
2017 Berlin International Wine Competition – Bronze (2015 vintage)
2017 Sélections Mondiales des Vins Canada - Gold (2015 vintage); VINOFED Award
2017 Shanghai International Wine Challenge - Bronze (2015 vintage)
2017 China Wine and Spirit Awards - Gold (2015 vintage)
2017 Asia Wine & Spirits Awards - Silver (2015 vintage)
2017 AWC Vienna - Gold (2015 vintage)
2018 Monde Selection - Silver (2015 vintage)
2018 The Asian Chardonnay Masters - Bronze (2015 vintage)
2019 Women's Wine & Spirits Awards - Silver (2017 vintage)